Davidson's Panel Glides Ballarat
A modern solution for large windows, sliding doors and bi-fold doors
Davidson's Panel Glides Blinds can easily control the amount of light coming into your home.
Panel Glides Blinds are a modern, innovative option for large windows, sliding doors and bi-fold doors offering protection from the sun and privacy from the outside world. The beautiful wide fabric panels reflect the popular minimalist decorating style and they combine well with Roman Blinds. Panel Glide Blinds are easy to operate and can be quickly moved out of the way when you need to access areas for cleaning.
Every now and then, we need a change. You can change the fabric and colours of your blinds quickly and easily. This is also very handy if the blinds are damaged in any way. These easy to use systems are created from flat fabric panels attached to a rail system using carriers that make the system very lightweight and extremely easy to operate.
panel glides Benefits & Features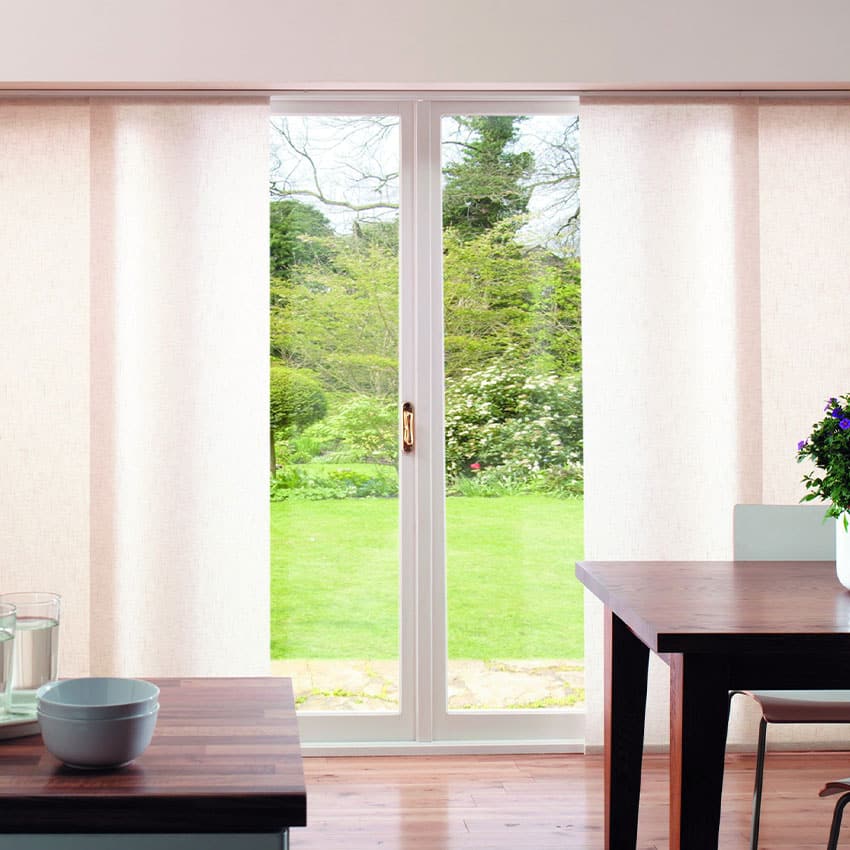 additional product information
Options Available
Componentry Options
Trouble-free head rail system using roller-mounted carriers that make the system very lightweight and extremely easy to operate.
The Panel Glides Blinds fabric panels can then be drawn sideways, to one or both sides, using a wand operating system.
Fabric Options
Choose from translucent, natural-looking fabrics, sliding door style screens, or 100% blockout fabrics to get the design you want to create in your home. Davidson's also offer other popular fabric from, plain, textured, reflective as well as the latest pattern prints and styles.
Extensive range of fabrics
Plains
Textured
Reflective
The latest pattern prints and styles
Call a Davidson's Panel Glide Blinds consultant today on 5333 3066 to advise you in all options available.
Specifications
Product Highlights
Free measure & Quote