Davidson's retractable flyscreens Ballarat
A new innovative pleated flyscreen concept
Delivering uninterrupted views utilising SqualoNet's innovative systen.
The SqualoNet offers exceptional performance in blocking the smallest insects and flies. The slimline design allows a low-key screen and track which is perfect for homes leading out to large patios. 
Retractable Flyscreens Benefits & Features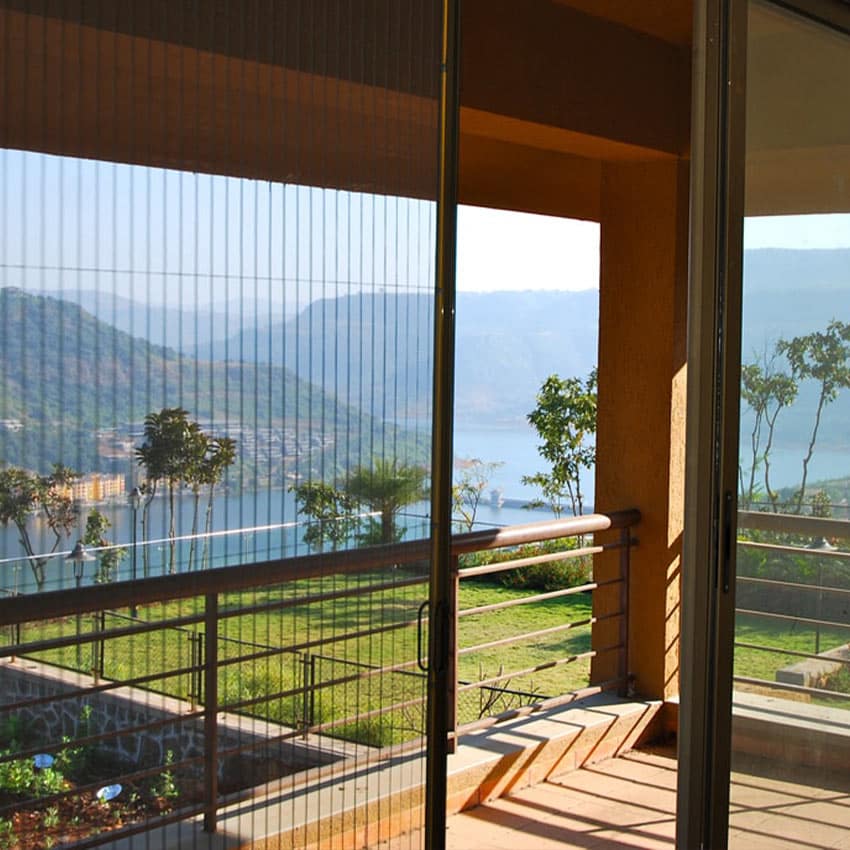 additional product information
Options Available
Componentry Options
The net is available in both 4mm and 8mm bottom frame sizes designed to handle any area in the home.
The colour frame is available in black and in white. 
Call a Davidson's Timber Shutters Ballarat consultant today on 5333 3066 to advise you all the options available.
Specifications
Call a Davidson's Retractable flyscreens Ballarat consultant today on 5333 3066 to advise you in all the sizes available.
Product Highlights
SqualoNet is made from soft water repellent polyester mesh and does not fade from the sun.
With their unique design, the net pleats whilst it slides open or closed and stops wherever you desire.
Unlike spring-loaded retractable screens, the SqualoNet has no roll and moves across your opening with ease.
It comes in many forms including one-way draw and centre opening. 
They can be used on windows too!
The polyester mes
Free Measure & Quote
Free Measure & Quote Areas
The main areas that Davidson's Blinds and Shutters service are: Ballarat, Daylesford, Creswick, Hepburn, Hepburn Springs, Ballan, Meredith, Elaine, Clarendon, Bacchus Marsh and Buninyong.
Call Davidson's Blinds and Shutters today on (03) 5333 3066, or email enquiries@davidsonsblinds.com.au Davidson's Blinds & Shutters is an industry leader constantly sourcing cutting edge products to satisfy all market needs. Our products have been lovingly made by locals for locals for over two decades.