Davidson's Folding arm awnings Ballarat
Great for shading windows and outdoor living areas alike
Davidson's Folding Arm Awnings are great for shading windows and outdoor living areas from heat too, especially in hard to access places.
The Folding Arm Awnings extends in and out, stretching your chosen fabric across the area to provide effective, heat reducing shade when you need it, or move it away if you want to let the sunshine in. After a hot day, the afternoon sun can be extremely pleasant and, combined with a gentle breeze, brings a calm serenity into your home.
Manufactured to the highest quality and beautifully designed, the Davidson's range of Folding Arm Awnings will not only add value to your home but provide you with more useable space in our great outdoors.
It is remarkable how you can reduce the cost of your home energy bills when you are able to manage how much, or how little, heat you allow into your home. Davidson's Folding Arm Awnings can stop heat entering your home which means you end up paying less for cooling.
Did you know, outside blinds awnings are able to reflect up to 70% of heat before it reaches the window? That's a significant difference and when winter rolls in, you simply fold up the awnings and welcome the warmth of the winter sun to comfortably and cheaply warm your home.
folding arm awnings Benefits & Features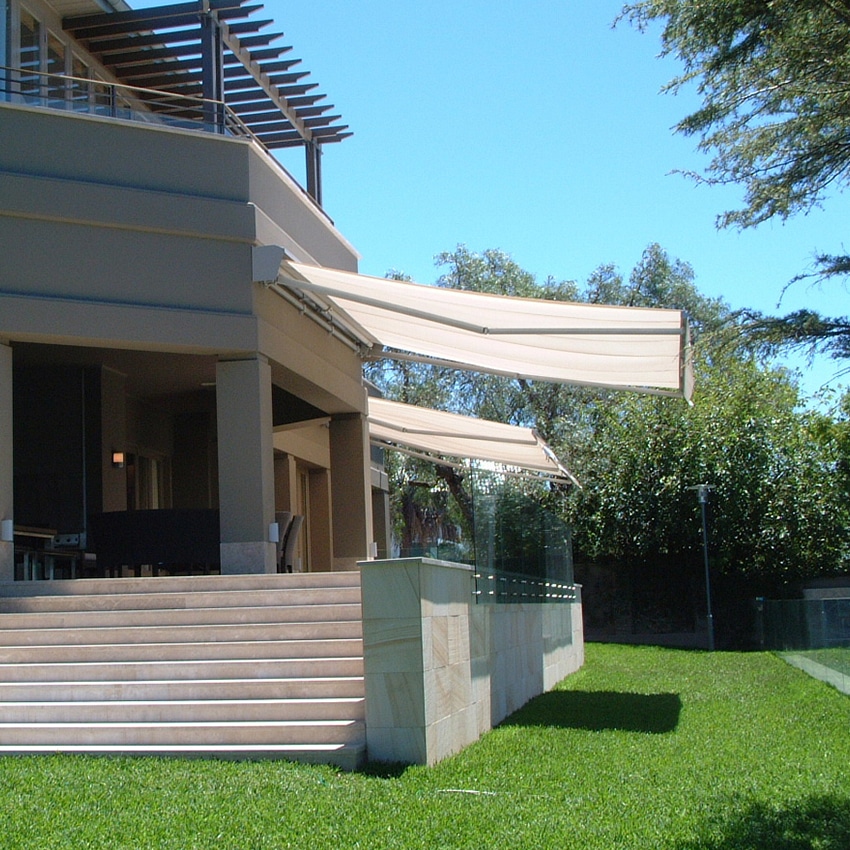 additional product information
Options available
Davidson's Folding Arm Awnings Ballarat can be manually adjusted from a horizontal to an almost vertical position by simple crank handle operation. Davidson's Folding Arm Awnings allow for either single operation pitch control or an individual arm operation if necessary.
Accessories available
Available with a wide range of accessories this model can be customised to suit almost any situation and easy to fit in a variety of different locations.
Call a Davidson's  Folding Arm Awnings consultant today on 5333 3066 to advise you in all the options available.
Specifications
Product Highlights
Free measure & quote