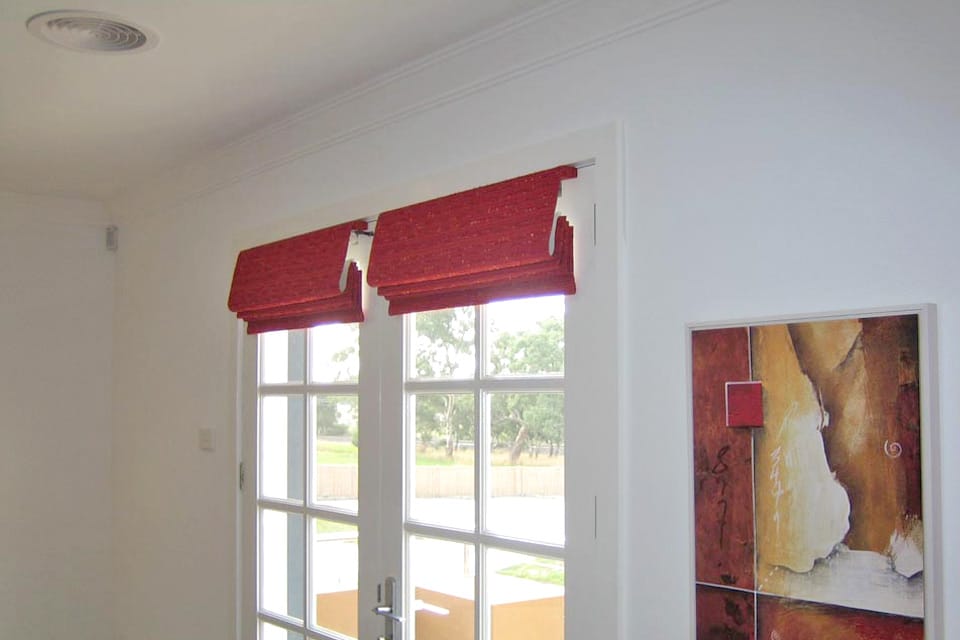 Although neutral coloured blinds are a very popular choice for many of our customers, choosing a brightly coloured blind can make a statement in a darker room and add a lot of style and sophistication to your home or office.
WHAT TO CONSIDER
When choosing the right colour and style of blind for your home or office, you firstly look at your existing decor. A minimalistic interior of neutral colours such as cream, beige, grey or white, can be brightened up with bold coloured blinds and the right coloured blind can even replace the traditional "coloured feature wall".
If you have a contemporary home or office and enjoy bright colours, then you may like an eye catching single colour blind, or if you are looking to make even more of a statement, then you may choose a blind fabric with a striking pattern or texture, such as stripes or a floral print. Once you choose your blind colour, you can then match your room accessories to compliment the colour. Cushions, vases, paintings, throw rugs or even floor rugs can also been in the same colour as your blinds, or have the blind colour among them to create the perfect atmosphere in your room.
WHERE TO PUT COLOURED BLINDS
Kitchen- Kitchens are usually a busy and creative area and by adding a bold coloured blind such as red, orange or yellow, can add brightness and light to the area and help create an atmosphere of fun.
Office/Meeting Room – Don't be afraid to choose a bright colour, or a striking fabric to make an impact in your office or meeting room. The right style of blind can improve your professional appearance by adding an extra level of sophistication.
Children's Rooms/Nursery – The traditional pinks and blue blinds are still popular in nurseries, but recently more people have been choosing to decorate their children's rooms in bold stripes, animal, floral, or space prints, or single strong bold colours.
Bathroom/Laundry – Considered the more boring areas of your home or office, the bathroom and laundry can be spruced up by adding a bright coloured blind.
Living Room – Since most of our "down time" seems to be spent in our living rooms, it's important that you create an atmosphere of relaxation there. Choosing the right blind colour can not only improve the room aesthetics, but certain colours such as brighter blues and yellows can change your mood and can promote calmness and happiness.
DAVIDSON'S BLIND COLOURS AND FABRICS
At Davidson's Blinds and Shutters you can have your blind custom made to suit your personal style. By choosing your own colour and fabric is a perfect way to make the space feel like your own. Many of our blinds such as Roller Blinds, Roman Blinds, Panel Glides, Vertical and Pleated Blinds are available in an extensive range of colours, from classic plain shades, to more bold brighter colours. We also have the latest patterns, prints and textures to add fun and vibrancy to your home or office.
HOW WE CAN HELP
If you are unsure about blind colour or style, our experienced staff can assist you in matching your decor in your home or office. Our staff understand about colour and pattern choices and can give you advice and show you the types of fabrics and colours available. Please call us on 5333 3066, or come and visit our showroom at 617-619 Howitt St Ballarat.