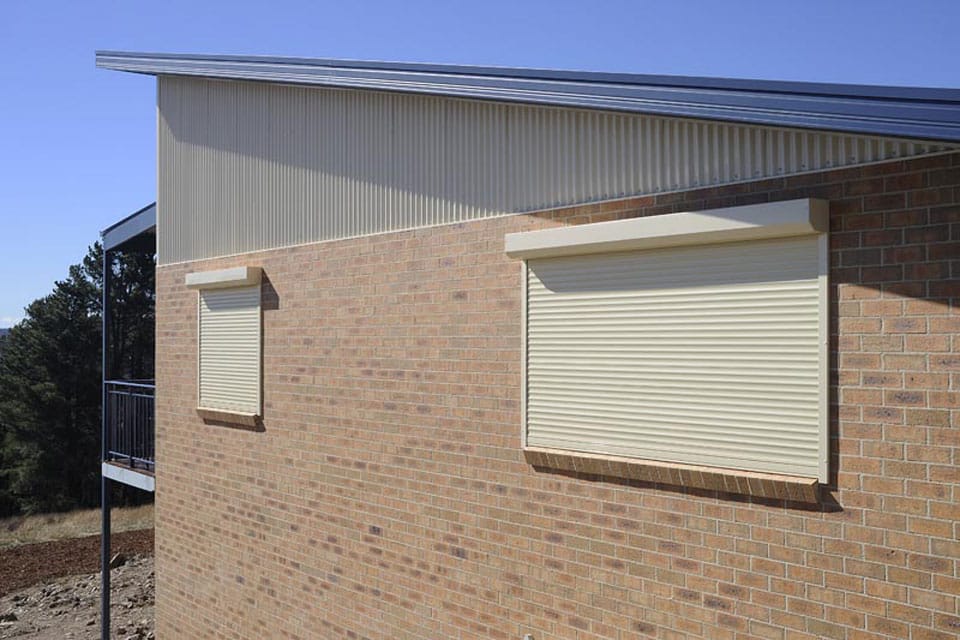 With recent Ballarat weather being 10 degrees on average, heater use has dramatically increased, which also means electricity use increases and your bills are much higher. Installing Davidson's Exterior Roller Shutters to your home or office is a fantastic way to keep warm and help reduce energy costs. Exterior roller shutters can reduce heat loss by up to 70%, which makes a much warmer building and saves you money in the long term.
Exterior roller shutters are becoming a very popular choice by our customers due to their thermal qualities, but they also have many other benefits, let us explain in more detail.
Security – Our quality exterior roller shutters are extremely strong and durable and provide secure protection for your home and office. When closed they provide a visual deterrent to any potential thieves. Key locks and flash bolts can also be installed to add even more protection from intruders. If you go on holidays or close your business for longer periods, you can also close them and be assured that your home and office are much safer.
Noise Reduction – When closed, external roller shutters can help reduce noise pollution by up to 50%, which is ideal if you live or work near busy roads, near the airport or have noisy neighbours. They are also great to block out noise in your home or office, especially if you like listening to loud music.
Insulation – As mentioned roller shutters provide insulation as there is an air pocket between the shutter and window, which maintains heat or coolness. The sun heats up the shutter but not the window, which makes your room cooler. In winter heat loss is also less when shutters are closed, which makes your room warmer and can reduce energy consumption.
Protection – Exterior roller shutters protect your home from extreme weather conditions. They can protect your windows from being damaged from strong winds, hail or debris during storms. Davidson roller shutters have also been tested for added protection in bush fire areas, to reduce heat and help protect windows from shattering.
Reduce Light – External roller shutters can be closed at different levels depending on the amount of light or sun you want to enter into your room or office. When closed they make your room so much darker, which is ideal in bedrooms for young children or shift workers who sleep during the day. They are also great to block out light from street lights if you live in a built up area.
If you are interested in installing exterior roller shutters for your home or office, then please call us on
5333 3066. We install exterior roller shutters in Ballarat and the surrounding areas such as Daylesford, Creswick, Buninyong and Hepburn Springs. We also provide a free measure and quote service and custom make shutters to suit any style or sized window. Our exterior roller shutters also come in a wide range of colours, so you can be assured your individual style can be catered for!