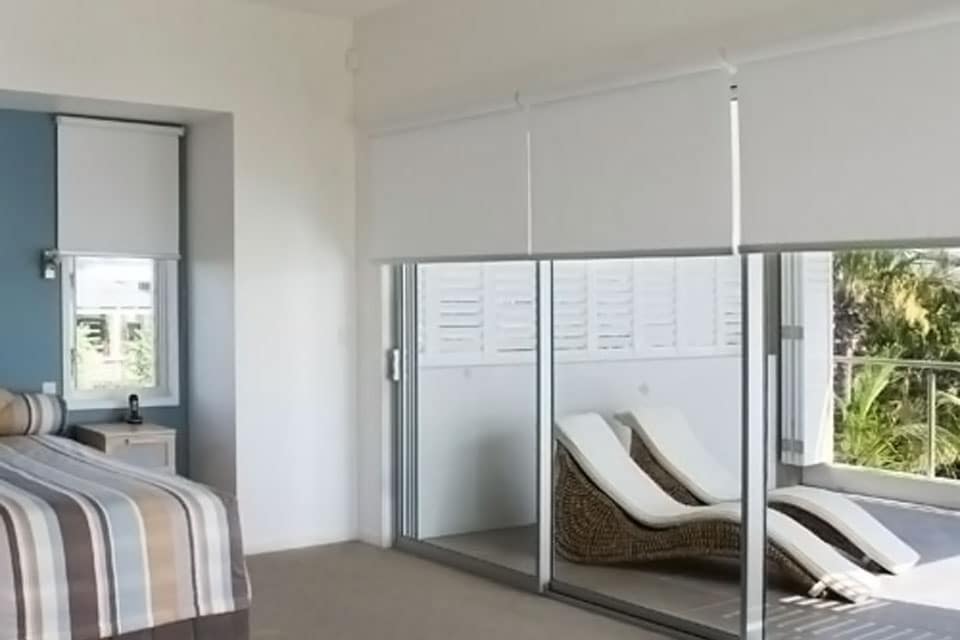 When buying or renovating a new home or office, you have many choices to make. One important decision is to decide what style and colour window furnishings you should buy. At Davidson's Blinds and Shutters we are here to make this decision a lot easier for you. In our Ballarat Showroom we have many ready made blinds to choose from, but for those who have specialised tastes, or have homes and offices that have non-standard installations or unusual sized windows and doors, we also offer our custom made blind service.
What is a Custom Made Blind?
A custom made blind means that we personally make the blind to match your style and window frame size and shape, so your blind will be a perfect fit every time.
What Choices are there for Custom Made Blinds?
When choosing a custom blind you have a range of choices including –
Style – You can choose roller blinds, roman blinds, panel glides, venetian blinds or vertical and pleated blinds.
Colour – Many of our fabrics have more than 30 colours in the range, so we can match any decor.
Fabrics – We have translucent, blockout or sunscreen fabric options. We also have a wide range of fabric styles including plain, patterned and textured.
Personalised – We make your blind to fit perfectly on any size window frame or door. Blinds are also fitted to suit, such as opening from the left side, or the right side. We also have manual control or motorised remote control options depending on what you would like.
How do I choose a Custom Made Blind?
Visit Our Showroom – Davidson's Blinds and Shutters is located at 617-619 Howitt Street Wendouree. You can visit our showroom to see a large range of blinds to decide on what style and colour you like.
Ask Our Friendly Staff – You are welcome to call us on 5333 3066 or come in store and chat to our team. All our staff have a wide range of experience and expertise and can advise you on what blind colour and style suits your needs.
Samples – We have a wide range of colour samples that you can view in store, or you are welcome to take the samples with you to match with your furnishings and your wall and window frame colour.
Visiting Service – We can come to your home or office to provide our free measure and quote service (if you reside within 50 kms of Ballarat). At this service we can measure your window frames, discuss the window furnishings that will compliment your home or office and provide a detailed quote.
Visit our Website – Our Davidson's Blinds and Shutters Website at davidsonsblinds.com.au includes a product gallery showing a wide range of blind styles and fabrics. This may help you decide what blind will suit your home or office.
Why Choose a Custom Made Blind?
Although Custom Made Blinds can be more expensive then ready made blinds (those purchased straight off the shelf), as the saying goes "you pay for what you get". Our Custom Blinds are of the highest quality, are Australian made, meet all Australian Standards, include a 4 year Warranty, have a wide range of fabric colours and patterns available and they are perfectly made to fit your window frame, so they will look amazing!
We also provide professional installation, so you won't need to worry about a thing.
We hope we have provided you with a range of information about our custom made blind service. If you have any more questions or would like to visit our showroom, please call us on 5333 3066 or please visit our store at 617-619 Howitt Street Wendouree.