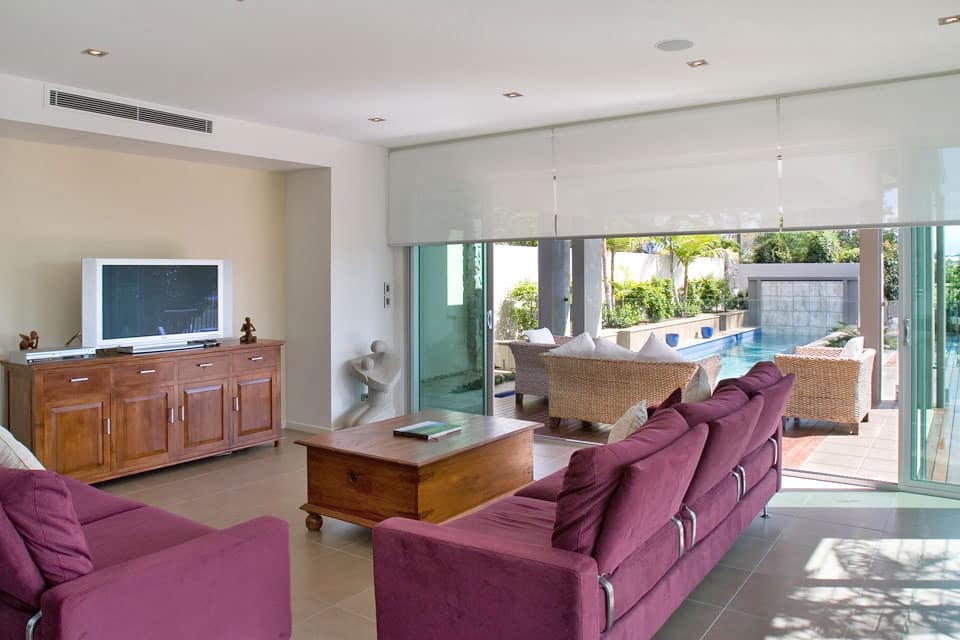 For more than twenty years our team at Davidson's Blinds and Shutters have been helping our customers choose the right blinds for their homes and offices. One of our most popular blinds are our Translucent Roller Blinds. Translucent Roller Blinds also known as light filtering roller blinds, are made of a tightly woven material which means they provide a great level of privacy, while still allowing filtered light to enter your room. Translucent Roller Blinds also have many other benefits, let us explain them in more detail.
Privacy – Translucent Roller Blinds are commonly used in kitchens, living rooms and dining rooms, as they maintain day time privacy, but also allow the right amount of light through. Translucent blinds impede the view from outside, meaning they don't allow anyone to see in from the outside. Although please be aware that translucent blinds are not ideal in bedrooms or bathrooms, as they are not a total block out, meaning you can see silhouettes through them at night when the lights are on.
Lighting – Translucent roller blinds provide a soft light effect by adapting the amount of light entering the room, depending on the amount of daylight. Out translucent blind fabrics also provide a UPF Rating of 50+ which reduces the heat and sun glare entering the room. They are an ideal blind choice if you are wanting to soften the decor in your room and provide a lovely ambiance.
Qualities – Translucent roller blinds are available in plain, textured or coloured fabric meaning they will match any room's decor and furnishings. The fabric colours also compliment our blockout roller blinds range, which allows you to keep the same colour scheme throughout your home or office. Our translucent blinds are very easy to use and are available in a manual control or motorised remote control option. Our fabrics are also Australian made and come with our 4 year written warranty, so you can be assured you are buying blinds of the highest quality.
Outdoor Entertaining – If you are wanting to manage the temperature of your outdoor entertaining area, then installing translucent roller blinds is the perfect solution. By installing translucent roller blinds in your outdoor space will reduce fading to your deck, furniture and accessories and will also protect you from the sun's rays, meaning you can utilise your outdoor dining area for a longer time of the year.
Versatile – Our translucent blinds are available in our roller blinds option as mentioned, but we also have translucent blind options available in our Roman Blind, Panel Glides and Patio Blind ranges. Your blind choice will depend on the window size and type of style you are wanting in your home or office. Davidson's Blinds & Shutters can also come to your home or office to provide our free measure and quote service and provide advice on your blind requirements.
For further information about our Translucent Roller Blinds range, please call our friendly staff on 5333 3066,
or please visit our showroom at 617-619 Howitt Street Wendouree.