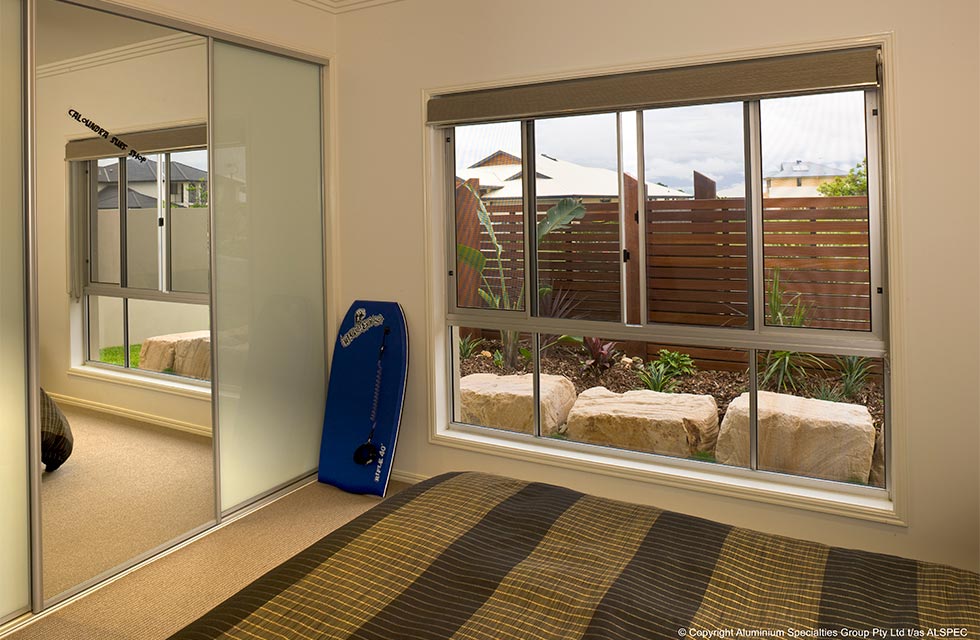 It's always an exciting time purchasing, building or renovating your home or office. When you're investing a lot of time and money into this, you want to make certain that your property is maintained and protected the best way you can. Window Security Screens are a fantastic way to provide superior protection to your home or business, while also providing many other benefits for you.
What are the Main Benefits of Window Security Screens?
At Davidson's Blinds and Shutters we provide the highest quality Invisi-Gard window security screens which are made of 316 Marine Grade Stainless Steel. The mesh screen quality provides the ultimate protection for your family, your staff and your clients, while also exceeding all relevant Australian and Industry Standards.
Our window security screens are designed first and foremost to protect you from would-be intruders. Our screen quality has been professionally tested against heavy impact, extreme difficulties in cutting and have additional lock features for extra added security.
Due to window security screens being exposed to the harsh elements of wind, rain and sun over long periods of times, the design of the screen and the mesh have been constructed to prevent rust and corrosion, therefore they won't compromise your safety or your family's safety.
With beautiful sunshine or heavy rainfalls, your home or business can be exposed to unwanted pests, such as flies and mosquitoes. Window security screens can allow your home or office to be protected from these flying bugs, while still enhancing natural ventilation by allowing fresh air to enter the room.
The high quality thickness of the mesh of our window security screens provides you with added privacy, by stopping people from peering through your windows, while also maintaining your view of the outside.
The security screen durable mesh also keeps your residence and commercial building a lot cooler by reducing the suns damaging rays from entering your property. This in turn improves the energy efficiency and can save you money.
All of our window security screens are supported by a 15 year warranty if maintained to manufacturer's instructions, therefore you know your purchase is of the highest quality.
Window Security Screens Free Measure and Quote
Our team at Davidson's Blinds and Shutters can come to your home or business to provide you with a free measure and quote of your window frames throughout your property. Our staff are highly experienced to also discuss matching of your existing decor, or recommend new colours to suit your style. We can provide our free measure and quote service to Ballarat, Daylesford, Creswick, Hepburn Springs, Ballan, Elaine, Buninyong, Gordon, Clunes, Bacchus Marsh or anywhere within 50 kilometres of Ballarat. To arrange a free window security screen measure and quote please call us on 5333 3066, or please visit our showroom at 617-619 Howitt Street Wendouree.