What's The Difference Between Blockout Blinds, Sunscreen Blinds and Translucent Blinds?
When building, buying or renovating your home you experience a wide range of emotions. While it is a very exciting time, the amount of decisions you need to make can become overwhelming, some of these decisions will involve what type of blind you should use. Years ago this decision was much easier because there weren't as many options, but today you are fortunate to have a wide range of beautiful indoor window furnishings available.
The Indoor Blinds you choose can have a huge impact on the look and feel of your home, so we would like to help you decide by explaining the types of custom made indoor blinds we make.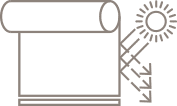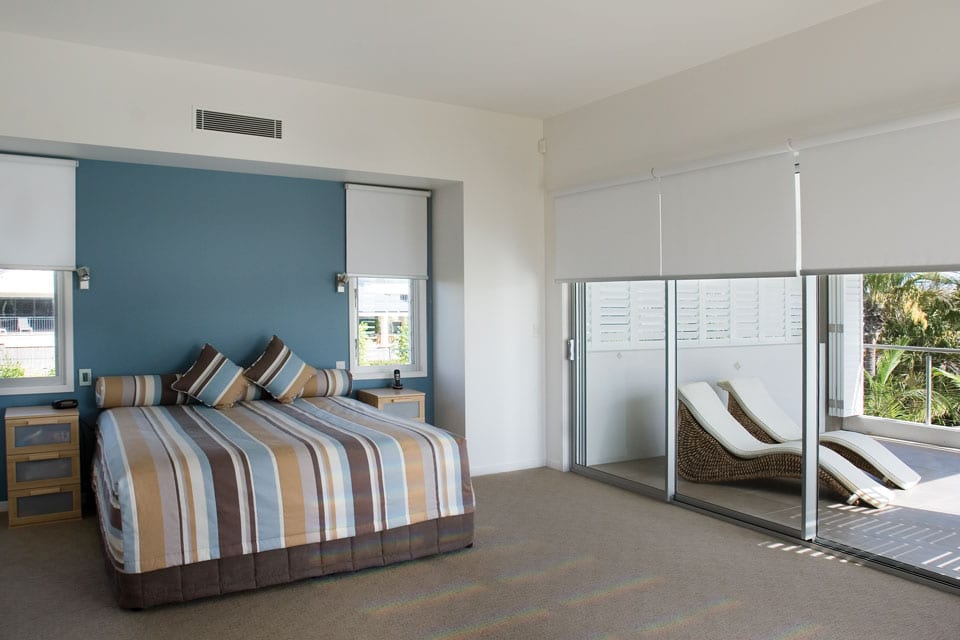 1. Blockout Blinds – also called Blackout.
Blockout fabrics completely block out the amount of sunlight entering your room, keeping your home shaded all year long.
Blockout fabrics are a wonderful option for rooms requiring complete darkness and increased privacy, making these blinds perfectly suited to bedrooms, theatre rooms, studies and bathrooms.
Our blockout fabrics also provide a UPF Rating of 50+ which reduces the amount of harmful ultraviolet light entering the room.
Blockout blinds are a great way to keep your home or office cooler in summer and warmer in winter.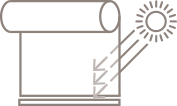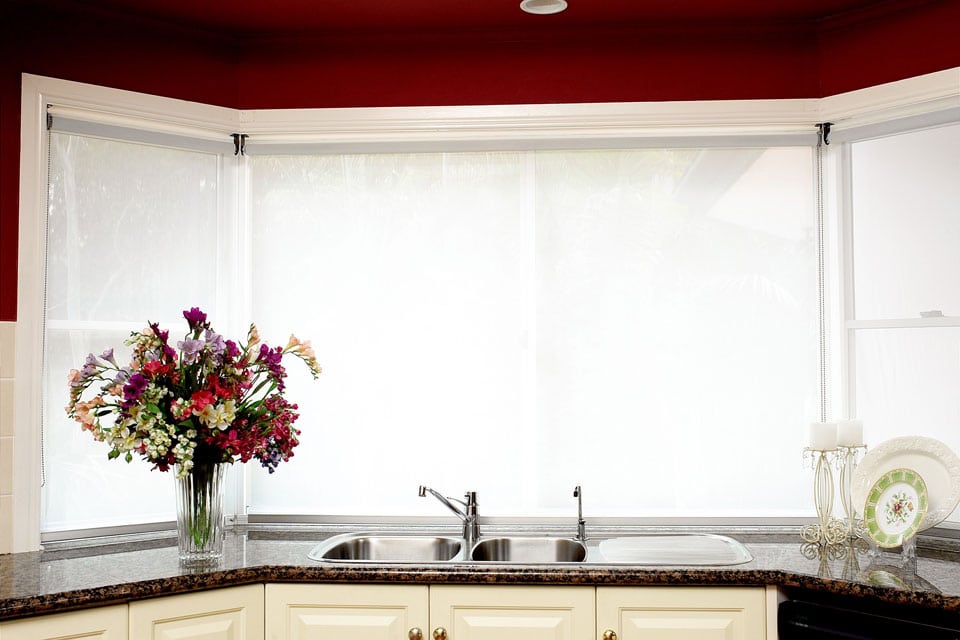 2. Translucent Blinds – also called Light Filtering Blinds.
Translucent blinds are made of a tightly woven material with no holes, meaning they provide a soft filtered light effect which is better for light control and in turn can enhance your room's ambiance.
Translucent blinds impede the view from inside and outside, meaning you can't see out of them, but you also can't see through them from outside.
Our translucent fabrics also provide a UPF Rating of 50+ which reduces the heat and glare entering the room.
Translucent blinds are often used in kitchens, living rooms and dining rooms, as they provide good levels of privacy, but still offer a suitable amount of light.
At night if the lights are on, your silhouette can be seen through translucent blinds, so they are not ideal for bedrooms or bathrooms.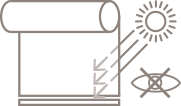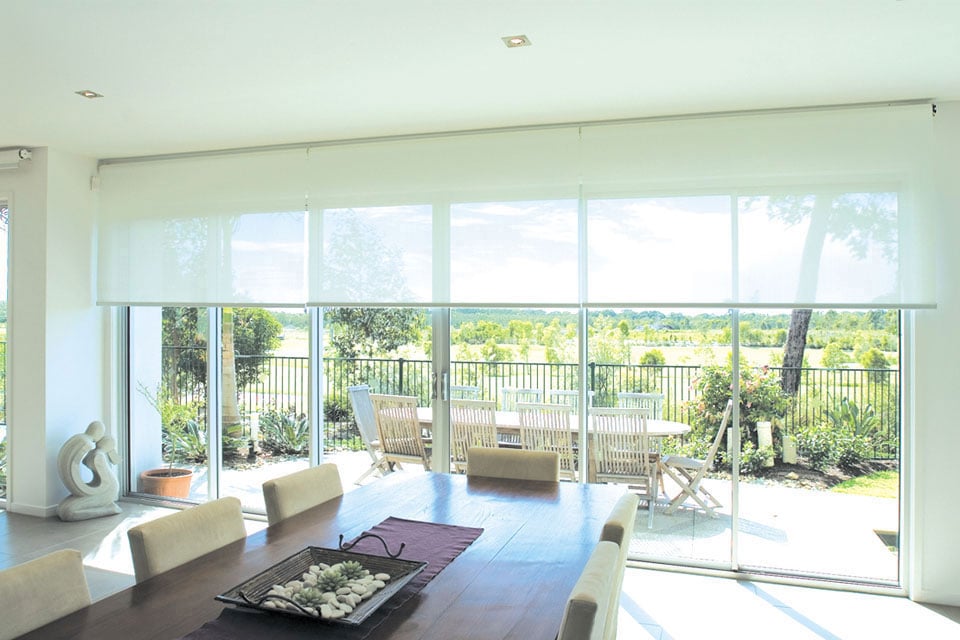 3. Sunscreen Blinds – also called Sheer, Transparent, or Mesh blinds.
Our sunscreen blinds are made from a specially designed mesh fabric which lets in plenty of light, while protecting you from the sun's glare and rays. Sunscreen blinds block out up to 95% of the sun's harmful rays, which provides the bonus of being a great energy efficient blind.
Sunscreen blinds provide a great level of privacy as you can't see into the room from outside, although they are not a block out fabric, meaning you can still see through them and maintain your outside view. However the opposite is true at night, sunscreen blinds do not provide privacy at night when the lights are on, so they are not ideal for bedrooms or bathrooms unless they are used with a block-out blind in a dual blind set-up.
We hope we have helped make your decision a lot easier when choosing the right internal blinds for your home or office. At Davidson Blinds we have more then twenty years experience helping clients make the best choice for the type of room they are furnishing and the style and colour they require.
Please call us on 5333 3066, or call into to our Ballarat Showroom at 617-619 Howitt Street, Wendouree.