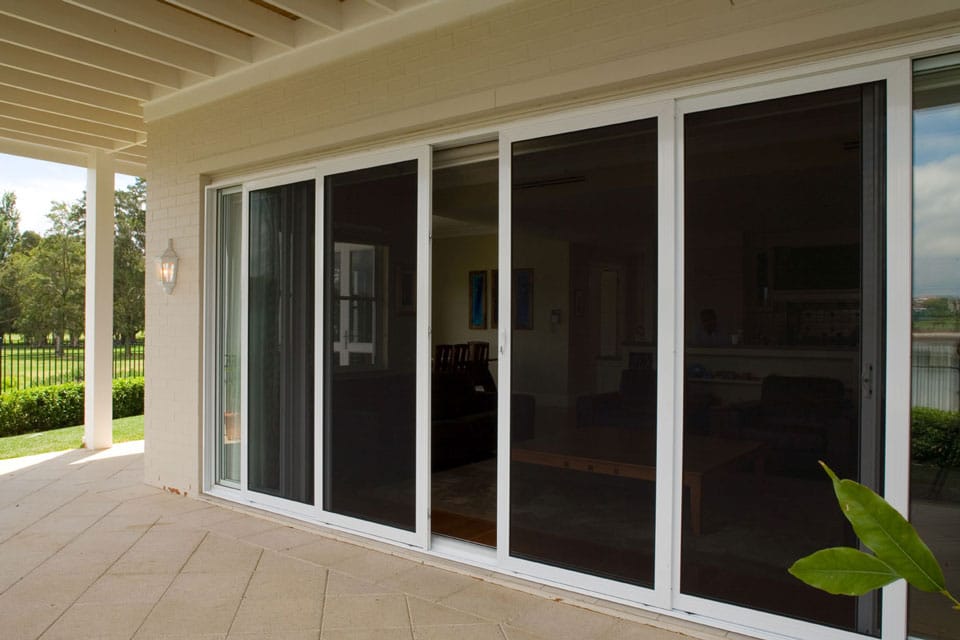 Australians love to entertain! Whether we are celebrating a special event, or just having family and friends over for a BBQ, it's always great to have good company and a laugh. To make use or your indoor and outdoor areas and to make more space for your visitors, we suggest installing Sliding Security Doors. Sliding security doors are a fantastic way to improve the aesthetics in your home and are ideal to make better use of your outdoor entertaining area, regardless of the weather.
Why Choose Sliding Security Doors?
• Sliding security doors provide an excellent way to enclose your patio, verandah, or outdoor area by expanding your outdoor space, making entertaining easier all year round.
* Sliding security doors improve the security in your home as they are made from a world class standard of 316 Marine Grade Stainless Steel and Architectural Grade Aluminium. The strength of the wire means they are extremely strong and highly corrosion resistant and have been professionally tested to withstand attempted forced entry from knives, sharp tools, or jemmy attacks from screwdrivers or levers.
• Sliding security doors provide uninterrupted views in your home, which is especially ideal if you live near the lake, mountains or in coastal areas.
• During warmer weather or on those humid days, sliding security doors allow you to maintain the flow of air throughout your home, letting in the breeze but keeping out debris which can be blowing around outside.
• Sliding security doors can be custom made to suit your exact requirements. A full range of high quality powder coated finishes are also available to match your existing door and window frames.
• When sliding security doors are matched with Davidson's Patio Blinds, you can be assured that your outdoor entertaining area will comfortably cater for all your visitors, while also sheltering them from the wind, rain, or extreme sunshine.
How to Maintain Sliding Security Doors
All of our sliding security doors are supported by a 15 year warranty if maintained to manufacturer's instructions. Sliding security doors only require minor maintenance to keep them looking great. Your sliding door screens should only ever be washed down with a soft bristled brush, using mains water (not bore water, tank water or recycled water) and very mild detergent. Rinse screens thoroughly with mains water to remove all detergent residue. Lubrication of the main lock and auxiliary locks should only ever be done using graphite powder. The following link provides a detailed maintenance program for your screen; https://www.invisi-gard.com.au/patio-screen-enclosures
Sliding Security Doors For Any Home
All of our Sliding Security Doors are designed to adapt to existing patio and screen enclosure structures. If you are building a new home they can also be engineered and made to suit one or more areas in your new house.
If you would like more information about sliding security doors, or you would like to visit our showroom to see this wonderful product, please visit us at 617-619 Howitt Street Wendouree, or please call us on 5333 3066.