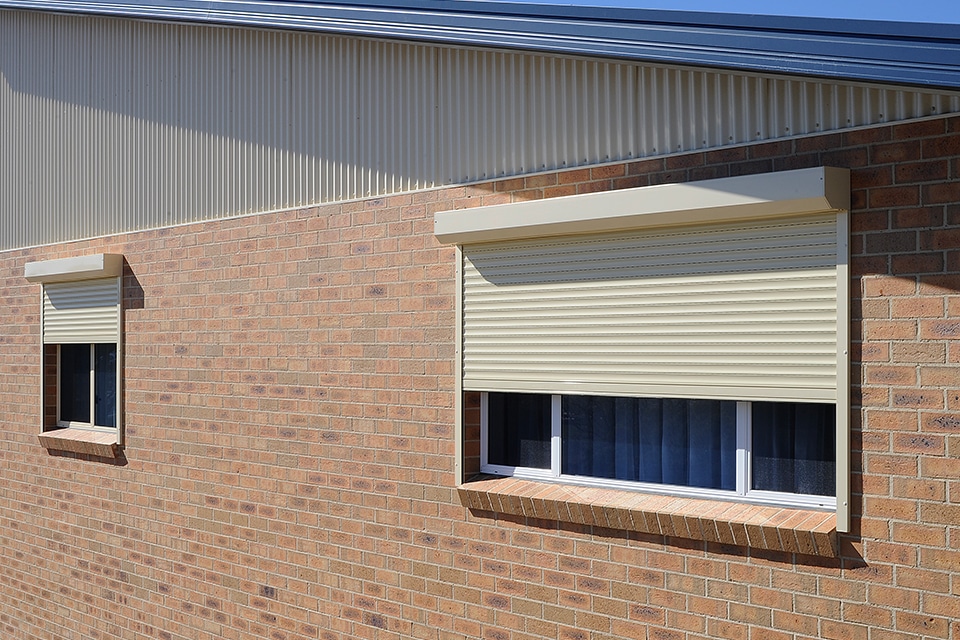 When we leave our Ballarat commercial buildings after a hard days work, we want to know that all our belongings will be safe and we can sleep well knowing they are protected. One way to improve commercial security in your Ballarat business is by installing our Security Roller Shutters. 
What are Security Roller Shutters?
Davidson's Security Roller Shutters are custom built exterior roller shutters which are designed to protect the windows of your commercial property. Each security roller shutter is built with the highest quality materials and tested by our trained technicians to meet all our quality control guidelines and industry guidelines. 
What Options are Available for Security Roller Shutters?
Whether you are building a new commercial property, or you are adding to existing windows, the first consideration is the type and size of the external roller shutters you need. Our experienced team members will provide a free measure and quote by meeting with you and visiting your business to discuss your needs and measure your windows. You will then be asked about what features you would like including;
Components – Hand (manual), Winch or Motorised (remote control).
Type – Roll shutters, security shutters, electronic shutters or manual shutters.
Colour – A range of colours available to suit your building.
Style – A range of materials available to choose from depending on the style you like.
What are the benefits of Security Roller Shutters?
Security – Our quality roller shutters are extremely strong and durable and provide secure protection for your business. When closed they provide a visual deterrent to potential thieves. You can also add key locks and flash bolts for even more protection. If you close your business for longer periods, you just close all your security shutters and know this will deter thieves and help prevent theft.
Lowers Energy Costs – When closed your exterior roller shutters will help to maintain the heat inside in winter and keep your business cooler in summer. The shutters provide insulation as there is an air pocket between the shutter and window which maintains heat or coolness. This enables you to create more energy efficiency and helps reduce energy costs.
Thermal Protection – When security roller shutters are closed they protect your furnishings from fading from the sun, they also protect your windows from the harsh weather, including rain, strong winds and hail during storms. Our shutters also have the added feature of

 

Bush fire Protection, having being tested for reducing heat and helping to protect windows from shattering.
Noise Reduction – Security roller shutters when closed can help reduce external noise including from neighbours, traffic from roads, or general environmental noises such as wind.

 

4 Year Written Warranty – Although we know our security shutters are high quality, we also provide you with a 4 year written warranty, so you can be assured you are receiving quality products for your business.
What Areas We Service?
Our team provide a free measure and quote service to Ballarat, Daylesford, Creswick, Buninyong, Hepburn Springs and surrounding areas. You are also welcome to visit our Ballarat Showroom to see our security roller shutters and discuss your needs, or please call us on 5333 3066.