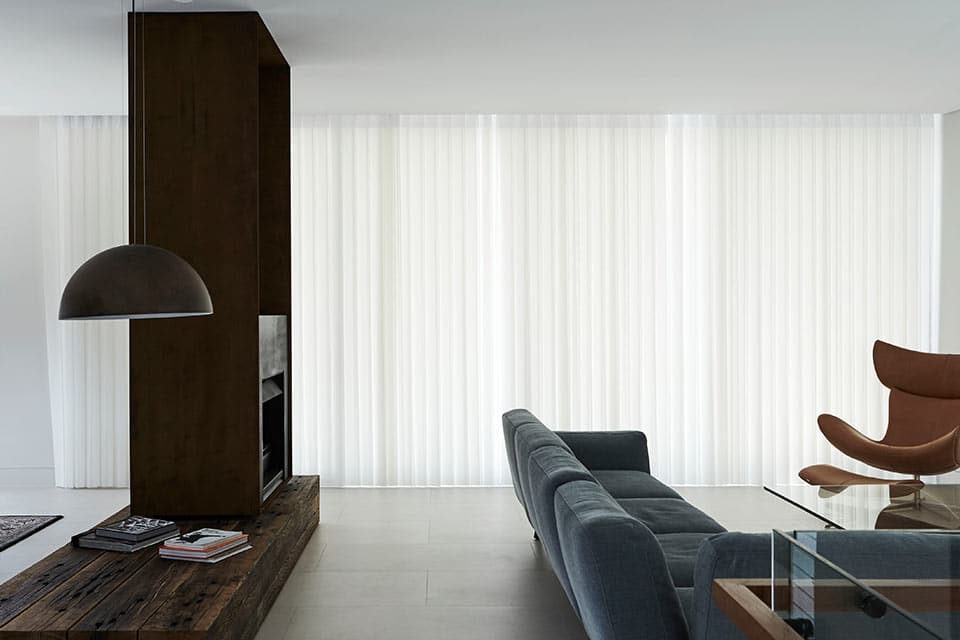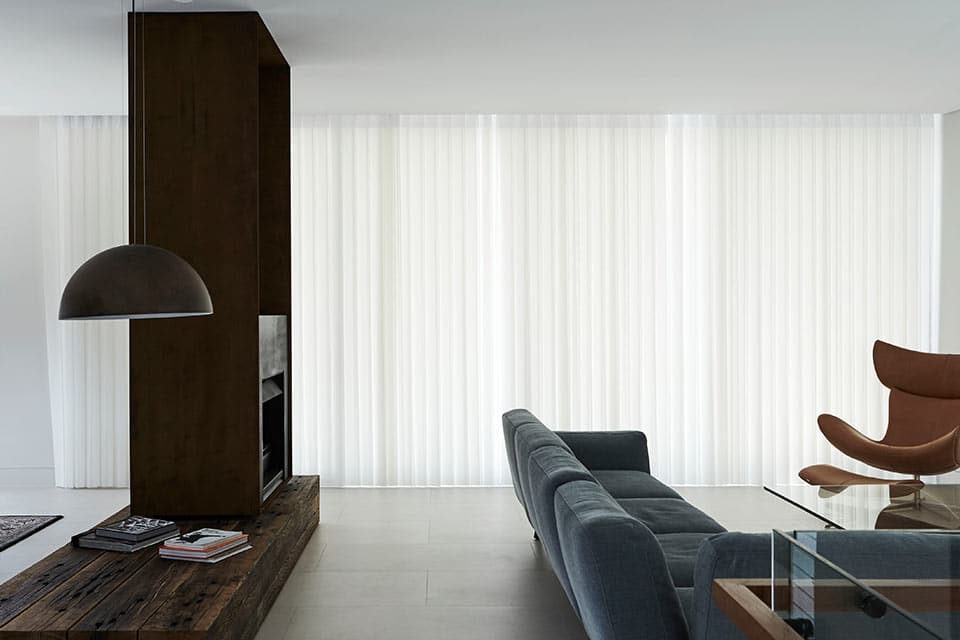 Our Ballarat showroom is home to one of our newest window coverings called Veri Shades®. 
Veri Shades® are a new and unique concept in window furnishings, as you can have the versatility of a sheer that is soft and stylish, but with the privacy of a curtain. These type of shades are perfectly suited for homes and offices, as they are practical, simple to use and stylish.
What are Veri Shades®?
Veri Shades are a patented designed curtain combining a single track with soft fabric folds, meaning they take up less space than curtains. The fabric folds are individual meaning they can be taken down and washed one at a time when needed, which is a great time saver. Another fantastic feature is you can walk through the folds whether they are open or closed giving lots of versatility, especially when used on decks and balconies.
What are the Benefits of Veri Shades®?
Veri Shades have many benefits. They will not only look amazing in your residence or commercial building, but they are also made from two fabrics – one side is a soft translucent fabric, while the other side is opaque for full light control. Let us explain more features in further detail;
Veri Shades have no cords, weights or chains attached like traditional blinds, so they're easy to use and safe for children and pets. This also means they are nice and quiet even in breezy conditions.
Simplicity – with the touch of the wand you can turn them opaque providing privacy and light blocking and then twist the wand the other way and the mesh fabric allows light through. Very simple, safe and easy to use.
Fabric Quality – Veri Shades are available in a wide range of quality fabrics, patterns, colours and styles. The fabric is also easy care and 50+ UV protected, which is resistant to fading and soiling. Other fabric features available include a fire retardant option.
Custom Solutions – Veri Shades can be customised to fit your particular window or door size. They are available in a variety of drop lengths and can span up to 6 metres, making them ideal for balcony or patio doors and larger windows. You can also choose the standard option, or a motorised version.
Track Choices – Veri Shades are available in 4 single track profiles to suit any home or office decor. There are also a wide range of track colours available from more fancy decorative tracks, to standard neutral options.
How Can Our Ballarat Team Help?
Our team at Davidson's Blinds and Shutters Ballarat are committed to customer satisfaction. We assist our customers every step of the way, beginning with our free in home or office consultation to help determine the right style of Veri Shade for your home. Our free measure and quote service also means that you can be assured each one is perfectly made to fit your windows and/or doors. We're available 6 days a week to assist you via phone, or please come visit us at our Ballarat Showroom at 617-619 Howitt Street.