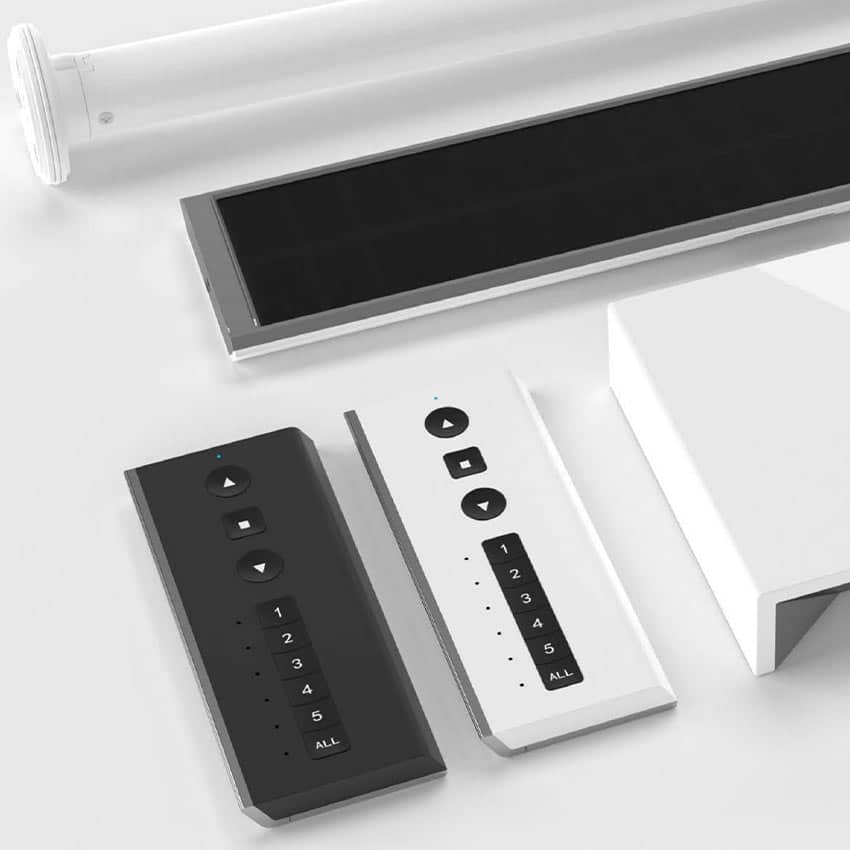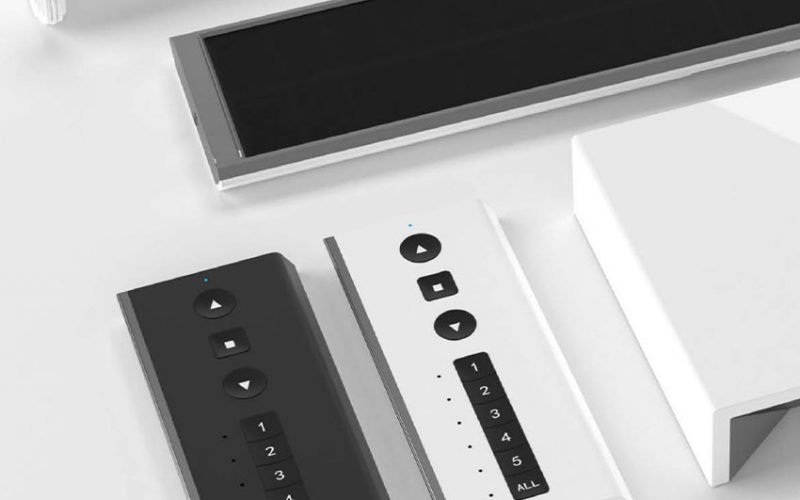 Whether you're building or renovating, one of your main decisions are the types of blinds or shutters you will choose for your home or office. Our customers in Ballarat, Buninyong, Creswick and surrounding areas have many quality Davidson Blinds and Shutters to choose from, but one product you may not have considered is "Blind and Shutter Automation," also known as Smart Blinds, or Motorised Blinds.
What is Blind and Shutter Automation?
Blind and Shutter Automation is when you operate your blinds, shutters and awnings via a remote control, voice control, sensor, or smart device. With the touch of a button or your voice, you can control one blind or your entire home or office.
What Blind and Shutter Automation options are available?
Battery Operated – wireless battery operated systems do not require internal hardwiring. These systems are ideal if you only want to motorise a few blinds or shutters, or if you would like to motorise a window covering that you already have installed.
Hardwired Systems – are our Ballarat customers most popular choice. A hardwired system can control all your blinds and shutters and can be installed during a new build, renovation, or added to your existing window coverings by an electrician.
What are the Benefits of Blind and Shutter Automation?
So many of us are time poor and blind and shutter automation offers a motorisation option for you to maximise your blind and shutter functionality, but also saves you so much time by not having to physically close them yourself. There's also many other benefits including;
Extreme Convenience – You can control your blinds and shutters without having to move, or even when you're away from your home or office.
Child and Pet Safe – Blind and shutter automation means there are no dangling cords or ties, which improves the overall safety.
Energy Efficient – Control your heating, cooling and light control of your blinds and shutters to keep your rooms cooler in summer and warmer and winter.
Smart Technology – Installing sensors means your outdoor blinds and awnings adapt to the weather conditions, such as wind sensors closing blinds when it gets too windy to protect them from damage.
Smart Device Compatible – We have a range of options available for blind and shutter automation, including remote control, or using a smart device to control your window coverings.
Voice Control – We also have home and office automation available with compatibility with Amazon Echo, Google Home and Apple Products
Quiet and Durable – Blind and shutter automation devices are very quiet and made to last, they also come with our 4 year written warranty, so you can be reassured of their quality.
What Blinds and Shutters can have Automation?
At Davidson's Blinds we have a wide range of automation solutions for your home and office, for interior and exterior blinds, shutters and awnings including;
Indoor and Outdoor Blinds
Honeycomb Blinds
Roman Blinds
Fixed Guide Sun Blinds
Pivot Arm Awnings
Folding Arm Awnings
Roller Shutters
How Do I Get Blind and Shutter Automation?
Our team are available to chat to you over the phone on 5333 3066, or you're welcome to visit our Ballarat Showroom at 617-619 Howitt Street Ballarat. We can also visit your home or office to provide a free measure and quote service, to areas including Ballarat, Daylesford, Creswick, Hepburn, Ballan, Meredith, Elaine, Bacchus Marsh, Buninyong and surrounding areas.