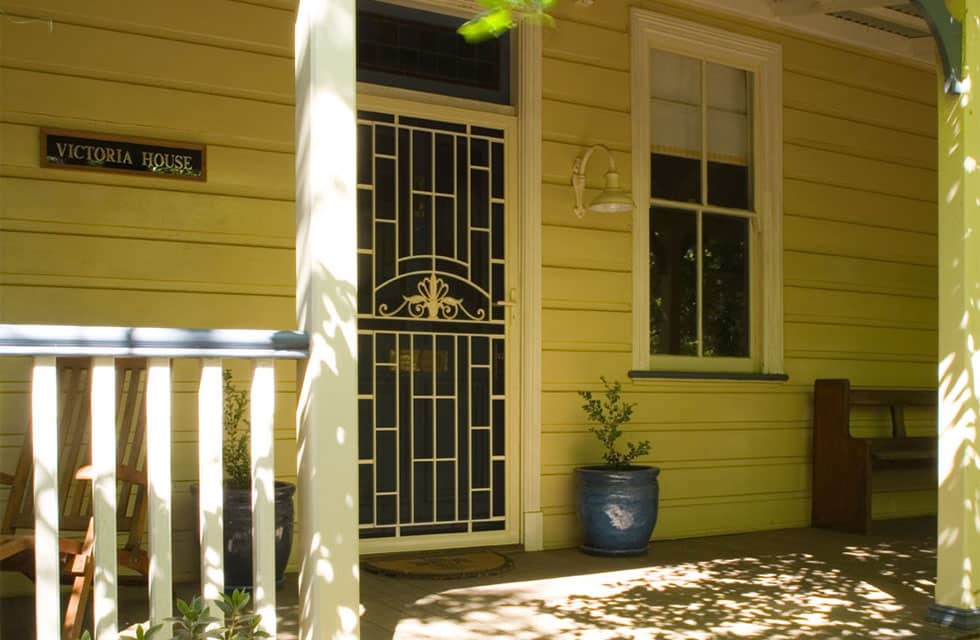 We are blessed in Ballarat with beautiful federation homes, period style cottages and heritage listed buildings, many which have been traditionally renovated and restored to maintain their beauty. At our Davidson's Blinds & Shutters store in Ballarat we have a vast range of federation style security doors available to compliment your existing home and office features. Our federation style security doors will provide a grand entrance into your home or building, while also offering excellent security.
What are the Benefits of Federation Style Security Doors?
First Impressions – Whether you are renovating your current home or office, or you have just made a new purchase, to maintain the classic features a federation style security door will capture that added character and with a wide range of styles, patterns and colours available, you can be assured that we can match any of your existing exterior and interior decorating.
Safety – Our Federation style security doors are made from a world class 316 marine grade stainless steel mesh which is 10 times the strength of the Australian Standard in terms of absorbed energy. This in combination with heavy duty aluminium framing, provides maximum protection for your home, your family, your staff and clients. Security screens also help to deter thieves and provide you with protection when opening the door to strangers.
Improved Ventilation – During summer and warmer weather, it is beneficial to be able to open your federation style screen door to allow air and light to enter. The flow of fresh air is ideal to cool down your home or office, while also providing protection from bugs and mosquitoes.
Privacy – As mentioned federation style security screens can improve safety, but the thickness and quality of the mesh also provides privacy when it is open. The added bonus is your security door can make it difficult for people to see in, but allows you to maintain your view of the great outdoors.
What are the Special Features of Davidson's Federation Style Security Doors?
Our Federation style security doors are constructed from architectural grade aluminium and 316 stainless steel mesh, both of these materials are highly corrosion resistant, exceptionally strong and durable.
All screen doors are fitted with three point locks for additional security.
We have a full range of standard colours available to match any residence or commercial building style and decor.
Our federation style security doors are customised to suit your door frame. We also provide a range of options such as hinged doors or sliding doors and they can also be made to cover glass lights as well.
Each federation style security door is provided with a 15 year warranty.
Further Information
If you require further information about our federation style security doors, then please call our friendly staff on 5333 3066, or visit our Security Doors and Screens Page or please visit our showroom at 617-619 Howitt Street Wendouree to see our screen door displays.